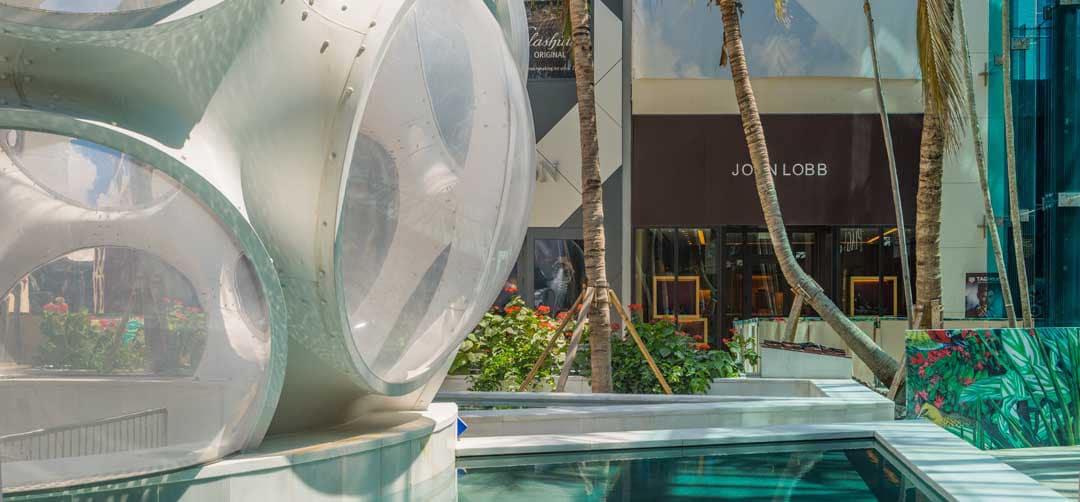 MIAMI DESIGN DISTRICT
The Miami Design District is one of Miami's most innovated neighborhood in terms of architecture and design.  The Miami Design District spans an 18 square block neighborhood that is currently home to more than 60 luxury boutique and a dozen restaurants occupying approximately 700,000 square feet of mixed-used commercial space. The next phase of development slated for completion in 2017 will add just over 250,000 square feet of high-end retail space, a 119-room hotel and a new 900 car parking structure. The District is currently going through a tremendous transformation by adding many luxury retailers like Gucci, Louis Vuitton, Prada, Hermes, Dior, Marc Jacobs, Miu Miu, Max Mara, Rolex, Piaget, Tom Ford, Bulgari, Cartier, just to name a few. The District is also home to some of Miami's best restaurants like ABC Kitchen, Ella, Michael's Genuine Food and Drink, Buena Vista Bistro, Mandolin Aegean Bistro to name a few.
Construction on Phase II of development will be completed by 2017. Among the highlights is the extension of the pedestrian Paseo Ponti north to 41st street, anchored by Paradise Plaza. The new art-filled plaza will feature retail buildings designed by Daly Genik, Freeland Buck, Tolila+Gilliland, Johnston Marklee and MOS.  The ew Institute of Contemporary Art Miami (ICA) building by Spanish architects Aranguren & Gallegos will be located on 41st. street and will join the Design District vibrant cultural offerings including the la Cruz Collection Contemporary Art Space, and the public art and design installations by John Baldessari.
Experience the neighborhood