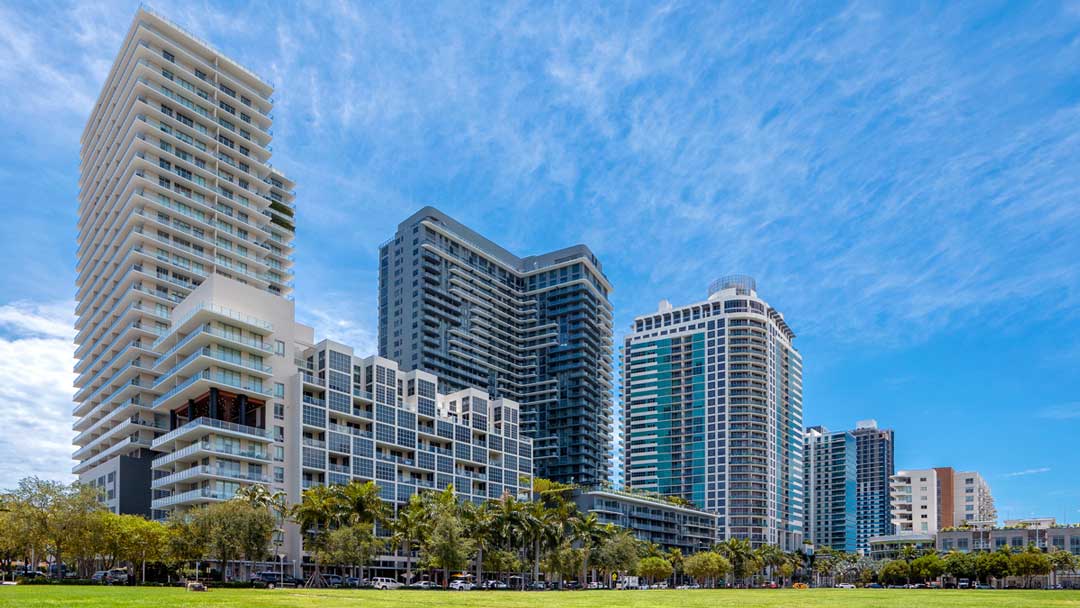 MIDTOWN MIAMI
Midtown Miami is a mix-use complex west of Biscayne Blvd. and NE 36th street in Miami, Florida. The Shops at Midtown is the retail component to the complex, Midtown 2, Midtown 4, Midblock, Hyde Midtown, Midtown 5, and Midtown 6 (coming soon), Midtown 7 (coming soon), Midtown 8 are the residential components to the neighborhood.  Many restaurants like Sugarcane, Salumeria anchor the bottom of some of the buildings.
Midtown Miami is located just a few blocks from the Miami Design District. The Miami Design District is a shopping destination dedicated to innovative fashion, design, art, architecture and dining. Some of the high-end stores at the District are Gucci, Prada, Louis Vuitton, Hermes just to name a few. The Miami Design District is also home to world class restaurants like Michael's Genuine, MC Kitchen, and St. Roch Market Miami just to name a few.
For the art lovers, the Wynwood Art District is just a few blocks away. You'll find the most extensive collection of Street Art in the world, restaurants, cafés, boutiques, and lounges.  If you travel frequently, Miami International Airport is just about 7-10 minutes away from Midtown Miami. If you like to see a Heat game, the American Airlines Arena is just about 10 minutes away. If you don't feel like driving, the Miami Trolley can take you to the game and the best part, it's free.  Midtown is also located just about 10 minutes from Miami Beach. You can drive, ride a bike or jog all the way to the beach.  Take the Venetian Causeway, just a few blocks South from Midtown and you'll enjoy the beautiful scenery.
Experience the neighborhood